Ad Blocker Detected
Our website is made possible by displaying online advertisements to our visitors. Please consider supporting us by disabling your ad blocker.
Greetings from the University of Pennsylvania. Carey Law School. I'm Randi Garnick, the Executive Director of JD Admissions at Penn Carey Law. I'm Stephanie Thistle, the Director of Recruitment. There are so many answers to the question, why Penn Carey Law? We are excited to showcase many of those reasons over the course of this video. In this video, you will be hearing about our well-deserved reputation for cross-disciplinary innovation. Why we are routinely number one in the country for new graduates' career outcomes. Our exceptional service learning opportunities and our supportive, vibrant and collegial community among so many other highlights of our law school. If after this video, if you want to learn more about Penn Carey Law, please feel free to join us for one of our many upcoming virtual events, including topical webinars, student led virtual tours, admissions process Q&A, all of which are listed in the connect with a section of our website, the University of Pennsylvania Carey Law School is the most interdisciplinary law school in the nation.
To hear more about our joint degree programs, our certificates of study, the opportunities our students have to take classes outside the law school and our unparalleled approach to cross-disciplinary learning, I pass the baton to our Director of Cross-disciplinary Programs. Penn Law School truly is a leader and innovator in cross disciplinary programing. With over 60 percent of our students graduating with a certificate in study from one of our sister schools each year, over fifteen percent graduating with joint degrees and around 80 percent having taken at least one non law class. Penn Law is uniquely positioned to offer joint degrees and certificates of study with sister schools in areas such as business, health, technology, international studies, social work and government. Our sister schools are all top in their field, but also what makes us truly uniqueis that all of these sister schools are on one campus so students can take a law class and walk briskly a few blocks to take a class on biomedical ethics or engineering or social policy or finance.
But you don't even have to leave the law school to get a cross-disciplinary education. Cross-disciplinary study is woven into all aspects of Penn Law's career. That is because we at Penn Law School believe the cross-disciplinary study is critical for the next generation of lawyers. I am here to help every student who wants help to walk them through the process of figuring out the cross-disciplinary path that makes the most sense for them, and I hope I get a chance to work with you. Penn Carey Law's people and programing are dedicated to your success, which is a large part of why we are routinely number one for career outcomes for our new graduates. Our exceptional and experienced career advising staff works with students individually to develop their professional skillset so that they can hit the ground running. At the University of Pennsylvania Carey Law School, we are very proud of the employment outcomes for our graduates, which are consistently among the very best. And it's not just that our students find great legal jobs, they land where they want to go.
Our students launch from law school into a wide range of outstanding legal careers. They are public interest fellows protecting the health and welfare of distressed communities, the environment and civil rights. They join covetted government honors programs and serve international courts and human rights organizations. They're judicial clerks for local, state and federal courts, including the United States Supreme Court. And they practice at the top private law firm some companies. In our career services office, We are proud to be a part of helping our students achieve this wonderful employment outcomes. We believe that the key to the success of our office is our skilled staff who deliver hands on highly individualized services. Our office has eight counselors and two professional administrators, each dedicated to our students' success. Before joining Penn, we practiced law in a wide range of legal professions from public interest, government, judicial, in-house and private law firms. We are also skilled career counselors. We see each student as a unique individual here for a reason, with his or her or their own story that brought them here to join this community of talented and accomplished Penn lawyers.
There is no single path and no one right answer. We are here to help you understand the possibilities, Identify your career goals and find a job that set you on that path. Thanks for visiting. We look forward to working with you here at the Careers Office of the University of Pennsylvania Carey Law School. For over 40 years, students in the Penn Carry Law Gittis Center for Clinical Legal Studies have not only been learning valuable, practical legal skills and putting that theory into practice, but they've also been helping members of our community. Housing nine different clinics, some of which are the most innovative in the country and a wide array of externship placement the Gittis Center for Clinical Legal Studies provides our students with the opportunity to become real world lead attorneys.
If you talk to any of your friends who go to medical school, you'll learn that half of their time during their four years is spent doing clinical rotations, which means that they're working alongside practicing physicians, treating real patients in real life settings. Essentially, they're learning by doing. And that's essentially what clinical legal education is. It's a forum where law students engage in live legal work, mostly in the form of representing actual clients in a variety of different practice areas.
And they're supervised by faculty who are licensed attorneys. You can think of it as applied law. So you're applying the theory that you learn mostly in your first year, but as well as in your second and third years and applying it in real life settings. We have nine in-house clinics at Penn, covering the gamut of different types of practice areas, from trial courts to appellate work to transactional work to mediation. I would say the primary feature that makes Penn's clinics different from many others is that we put the students front and center. You're not the backup singers at Penn. You are the lead singer. You are the primary attorney in charge of your case. You're the ones who will have the relationship with the client. You're the ones who figure out what their needs are. You figure out the plan and you execute on the plan.
Of course, you're guided and mentored by faculty who make sure that you don't go off the rails.
But you are the lawyer. Students learn tremendous skills in the clinics, foundational skills, like interviewing, in fact gathering and research and writing, but also higher level skills like oral advocacy, litigation and case strategy, client counseling, client management, problem solving. At the end of the day, I think lawyers are problem solvers, right? And that's the ultimate skill that you can learn and master. The best way I think I can describe an experience in a clinic and what it kind of looks like is by example.
And so I'll give you a few in our Transnational Legal Clinic, which is our immigration and human rights clinic, students have traveled to the US Mexico border to handle asylum claims. They've also visited detention centers to represent kids who've been separated from their families upon entry into the US. In our Civil Practice Clinic, students have represented countless clients who've had their homes seized by the government or actions that have nothing to do with them. It's an action called civil forfeiture. In the Entrepreneurship Legal Clinic, students have represented the company that makes the brownies that go into Ben and Jerry's fudge brownie ice cream. That's pretty cool in and of itself, but that company happens to be a social venture that employs formerly incarcerated, formerly homeless, formerly addicted and other marginalized populations. In our other clinics, we represent innovators, creating solutions to the world's most pressing problems like Covid-19, we represent teens in the foster care system trying to navigate a host of issues from housing to education. We represent indigent people charged with crimes in the criminal courts.
We act as mediators in a host of disputes, including international child abduction cases. And we send students to Washington, D.C. to work with members of Congress and on committees and with agencies. In addition to our in-house clinics, we have dozens of externship opportunities where students are placed with various legal service providers and agencies. And again, they participate in real life settings, gaining experience in what lawyers do.
Experiential learning at Penn is central to your education. Most students get that experience through clinics and externships. Those are the primary vehicles that students use for satisfying their experiential learning. And I'll leave you with one of my most favorite comments that I ever received about the clinic. This came from a former student and he said, I enrolled in the clinic to learn what a lawyer does and left understanding what a lawyer is. That, to me, encapsulates the clinical experience.
It's really about learning what a lawyer is from sort of top to bottom. So, good luck in your law school admissions journey. We hope to see you in the clinics at Penn in a couple years. Penn Carey Law builds bridges with leading international organizations, legal institutions, world leaders and policymakers that deepen our engagement with pressing global issues.
We will prepare you for leadership in the law and in the world. Welcome, everyone. Thank you for your interest in international programing at Penn Law. The Office of International Programs serves as a touchpoint linking our students with opportunities to globalize their legal education through coursework, overseas work and study opportunities, projects outside the classroom, as well as pathways to unique knowledge and expertize. Many prospective students come to our office knowing that their interests in international law but unsure of what that means, or at least what it means to them.
For today, I'm going to focus on a few of our core programs most students ask about before coming to Penn Law.
A great starting point is our range of programs abroad, which includes traditional semester and year long study abroad at the top law schools around the world, such as London School of Economics, Hong Kong University and our newest partnership with the law faculty at Hebrew University. We also provide funding fellowships to support our students work during their 1L summer in both public and private sector placements overseas.
Global Justice Fellows go around the world to U.N. offices and major multilaterals, but also to small grassroots agencies providing direct services. Meanwhile, a Global Legal Practice Fellows are immersed in foreign legal culture in major law. There are many opportunities to go abroad at law school, including foreign conferences, trips led by student organizations, moot court competitions and many more. On campus Penn Law offers close to 50 classes each year on topics of international and foreign law, ranging from cross-border M&A and internet trade regulation to refugee law and women's human rights. Islamic Law or Law and Society in Japan.
Our flagship global research seminars, where students accompany faculty members overseas for field based research and meetings with key stakeholders. Some past examples have looked at the robot revolution in Japan, the peace agreement in Columbia, human rights and economic development in Cuba, or internet regulation in Europe. Our mission is also to expose students to events of global legal importance and to engage our community in dialogs and critical issues impacting our world.
Faculty led centers such as CTIC, the Center for Ethics and Rule of Law Penn Program on Regulation in being cross-border gatherings and inform public policy. Global conversations put our students at the table with guests ranging from former heads of state to change makers and disruptors. We support student research and scholarship to formalize opportunity such as last year's fact finding mission on access to justice in Gambia, as well as many other ad hoc initiatives.
Students also have opportunities to network with thought leaders and to workshop their own original research on topics of international law through opportunities such as Salzburg Cutler's program in Washington. What else makes Penn Law unique? Well, we have a rich breadth and depth to our international opportunities. We have a smaller student community than many of our peer schools. Not only does this mean less competition for funding nominations, but when a program doesn't yet exist to meet students needs, we can work with them individually, connect them with resources and mentors, even build new opportunities. Our students today will be tomorrow's global leaders, policymakers, lawmakers and legal advisers. They have great ambitions and even greater ideas. The best part of my work is helping students make their visions for global engagement a reality.
I'm happy to answer any other questions you may have. Please reach out anytime in [email protected] At the Law School our diversity is our greatest strength. The Office of Equity and Inclusion will allow us to harness that strength.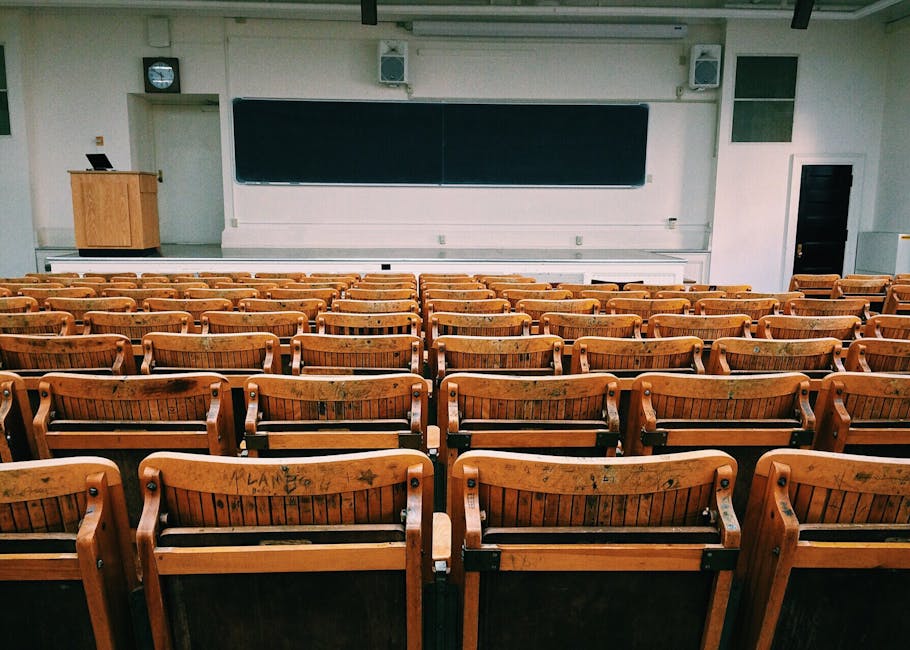 As we continue to work to build an inclusive community for every background and perspective of our students, faculty and staff are respected and valued. The legal profession is ever changing. It is increasingly diverse. It is increasingly global. It is essential for all law students to understand and appreciate the importance of working across difference.
At Penn Carey Law, we have an extraordinarily diverse and engaged, eclectic community. We have students from around the world, from across the country in a variety of degree programs from JD to LLM and ML students who represent experiences in a variety of other professions.
It is an incredible place to really, truly, deeply engage in the cross-disciplinary understanding of the law as a multifaceted tool for solving our world's most pressing problems. There's no better time to go to law school and there's no better place than Penn Carey Law, where you can truly learn to engage with others and leverage differences for solutions. The Office of Equity and Inclusion at Penn Carey Law works to ensure that every member of our community can thrive. We work with every constituency of the law school community, from students and staff to faculty and alumni. We all work together as partners to ensure that diversity, equity and inclusion are values that we uphold at Penn Carey Law. We work with our Student Advisory Board and Alumni Advisory Board, a staff inclusion team and our faculty partners in order to ensure that every single member of our community is actively engaging in supporting our community to be equitable and inclusive for all.
We work with students in particular to ensure that our student affinity groups have the supports that they need and also that we can create programing that can promote understanding and engagement around issues of diversity, equity and inclusion. Not everyone is fully familiar or has a long line of lawyers or judges in their families. And for those who come from historically underrepresented communities, not only in law school, but in the legal profession.
It's our goal to provide particular support around career prospects, around any kind of training, really around community building so that everyone can feel as they should, like they are valued welcomed important members of our community. The Toll Public Interest Center integrates pro bono work into every student's experience, creating civically engaged practice ready leaders who embrace service as a core responsibility as they launch impactful careers in every sector of the legal profession. TPIC is the Law School's hub of public interest and pro bono. We work closely with every single law student on their pro bono graduation requirement, and we're the epicenter of programs, scholarships and advising for students dedicated to careers in public interest at any point on their professional journey. Thanks to the very generous support of Bob and Jane Toll, TPIC is home to the Toll Public Service Corps.
The Service Corps is comprised of Toll Public Interest Scholars, Toll Public Interest Fellows and general members. The Service Corps reinforces Penn Carey Law's commitment to service by increasing substantive programing and financial support for students pursuing public interest careers. The Toll Scholars Program is a highly competitive, full scholarship for incoming students committed to public interest careers and the Toll Fellows Program is a partial scholarship for public interest committed 2Ls and 3Ls. TPIC offers a wide array of programing, including fall and spring retreats, the renowned Sparer Symposium, Public Interest Week and much more. All law students have the chance to engage with one or more of TPIC's nearly 30 pro bono projects. These projects are directed by TPIC and student leadership boards, and they're supervised by expert attorneys, many of whom are alumni. All Penn Carey Law students must complete at least 70 hours of pro bono to graduate. The vast majority of our students, over 93 percent, significantly exceed the requirement.
Pro bono opportunities are as diverse as our students' interests. They range from custody and support to criminal records expungement to unemployment mediation. Students can engage in pro bono service through TPIC approved, self initiated placements as well. The sky is truly the limit in terms of the type of pro bono experiences that you can have at Penn. TPIC collaborates with the Career Planning and Professionalism Office to help students navigate the public interest employment landscape. We counsel students about how to identify career goals and map a route to their dreams. We also educate students about the many ways to become a public interest attorney by connecting students to practitioners, including alumni and public interest organizations around the country and world. TPIC administers Penn Carey Law's postgraduate fellowships as well. We work very closely with the Financial Aid Department to guarantee summer funding for public interest minded students and the school's generous loan repayment program, which we call Toll Wrap.
TPIC's true north is the pursuit of a more just and equitable world through service. It is this dedication to service that connects our students, practitioners, faculty and staff here at Penn Carey Law. It's important to us that TPIC is a warm, welcoming space for everyone, my colleagues and I at the Toll Public Interest Center can't wait to welcome you to Penn Carey Law's community of public interest and pro bono. With an incoming class size of around 250 students, Penn Carey Law is known for our collegial and collaborative community. And we value a culture that lets students truly own their law school experience. Life at the Law School is supportive, encouraging and dynamic, a place where you can fully develop your potential.
Penn Law's collegial and collaborative nature has always made me feel as if I was going to succeed even when I didn't believe in myself. I remember coming in and thinking I was not cut out for it because everybody was so incredibly talented and intelligent. But what I didn't realize until I walked in the doors for the first time was that everybody at Penn was also genuinely great as an individual as well, and being surrounded by these intelligent individuals who are also good people made me feel as if I made the right choice, because those are the types of environments I need to be in to succeed both academically and as an individual.
I remember my first semester getting cold called for the first time and looking around the room after the cold call and seeing people smiling at me and giving me thumbs up, even though I thought I did terribly. And then walking out of class and having multiple people coming up to me telling me that I did a great job even when they barely knew me. So that's just a testament of the type of people that Penn attracts. And I know for a fact that I made the right decision in choosing Penn. because of that. Before starting law school, I had a fairly long career in the fashion industry. While the industry itself is not very stable, my career was fairly solid. And so joining law school in and of itself was a big risk that I was undertaking.
However, I felt really confident that the size of Penn Law School and the access to faculty and staff and administrators would help facilitate my transition from professional work experience back into a professional education. And that became very true for me.
Once at Penn Law School, it really was trying to focus my career and my education around the arts. However, an amazing opportunity came up during my 1L year where a classmate inspired me to start a pro bono project in the harm reduction space and with the support of the TPIC staff and other faculty and administrators at Penn Law, we were able to start our project within a matter of months, partnering with AIDS Law Project of Pennsylvania and working with Prevention Point of Kensington. And this is extremely important to me. It wasn't something I envisioned doing before going into law school, but it was something that using my connections I've had beforehand and with the support of friends and classmates and also the administration, I felt really empowered to start this project, to start something brand new and to really carry out this legal work in a field that desperately needed it.
In the spring of the year that I was admitted as someone else, I attended the Penn Intellectual Property Group symposium, and the IPG, the Penn Intellectual Property Group is a group on campus that is focused on intellectual property and is dedicated to connecting practitioners in the field with law students to have robust discussions about innovative ideas and cutting edge concepts in the field. And so it was really exciting to be able to be a part of this symposium, listen and learn from experts, and then also have the opportunity after the symposium to talk with Penn Law alums. And it was amazing to see how invested the alumni network is. They were asking me questions about, you know, where do you see yourself?
What are you thinking about? How can I help you get there? It was really amazing to feel like there are people around me rooting for me and invested my success even at the alumni level.
And I think that's something that's uniquely Penn and, you know, something that's really important and an intangible part of the 1L and entire law school experience is having a support network, a community of people who can get you through and who you feel are invested in your success. As a 1L, knowing that I had mentors from the alumni network from 3Ls and 2Ls and even peer mentors among my 1L class was so amazing and so important. Karli, Kevin and Sonari described, we believe that the University of Pennsylvania Carey Law School provides a very special environment that's based in community. We believe that the support that students provide one another encourages risk taking, risk taking of the intellectual sort. If you raise your hand in a classroom and express an opinion that is different than is being discussed by others in the classroom, that enriches the experience for everyone. And as Karli described, you want to be in an environment where people will support you in doing that, crazy for doing that, even if they disagree.
So our commitment to community is not just about our bowling league, which is great, but it's also about intellectual risk taking and pushing yourself to do your best work. And that means that a community like the University of Pennsylvania Carey Law School, is a requirement. It puts something on the people who choose that community. If you choose law school, we believe you'll get a great education. If you choose Penn Carey Law, we believe you're joining a community that puts a responsibility on you to support your colleagues and classmates. And they'll will give you all the benefits of that support as you commit yourself to your education and take those intellectual risks. Penn Carey Law is located in the heart of Philadelphia, the birthplace of our country, and a lively city full of arts, culture and history. Coming to Penn puts you in the midst of a multitude of vibrant communities and all the city has to offer. Philadelphia is truly a place you can make your own. Philadelphia is the fifth largest city in the United States. Considering that fact, there's certainly a lot going on around town.
Let's hear from a few law school professors about some of Philadelphia's many cultural attractions. Independence Hall wasn't always called Independence Hall. It was initially the Pennsylvania State House, as it's the building in which the Pennsylvania state legislature met. In 1776, it was taken over by the Second Continental Congress. It was the hall that they use in order to draft the U.S. Declaration of Independence. That seemed to go pretty well. So they continued using Independence Hall through most of the Revolutionary War. They did come back in 1787 to draft the United States Constitution. I am a Philadelphia file. I love Philadelphia and I live in South Philadelphia, which is known for really good food and not known for one of the things that I love about it, which is the public art.
One of the most famous is the Magic Gardens, which is a house basically that's been mosaic tiled by this artist, Isaiah Zagar. Philadelphia also has this huge Mural Arts Project. Some of the ones that I fell in love with, I fell in love with because they were on my walking path to walk my kids to school or to walk my kids to daycare when they were really little. Philadelphia is a wonderful town to walk around capturing street photography images. It's a city of neighborhoods and the neighborhoods have different foods, different smells, different flavors and different people, too. There are magnificent buildings to capture. There are statues of historical figures. And, of course, there are ordinary people going about, you know, Sunday afternoon. Philadelphia is a great sports city. It's home to football's Philadelphia Eagles and the Philadelphia Phillies in baseball, the Philadelphia 76ers and basketball and the Philadelphia Flyers in NHL hockey.
Penn hosts the legendary Palestra. The Palestra has been called, believe it or not, the Cathedral of college basketball. And it's been called the most important building in the history of college basketball. Penn football plays at historic Franklin Field, which is the oldest stadium in the country at which football is played. We hope you enjoyed hearing from members of the Penn Carey Law community and learning more about our programs and offerings.
Read More: Why Are LAWYERS SO DEPRESSED?! Tetris Effect in Action