Ad Blocker Detected
Our website is made possible by displaying online advertisements to our visitors. Please consider supporting us by disabling your ad blocker.
The perfect business trifecta consists of ample time, money and skill. Since time and money are heavy investments, putting more emphasis on your unique skillset can help you find business ideas with the least personal risk. Low-risk businesses give entrepreneurs a chance to experiment and scale at their own pace since they're not putting everything on the line. These five business ideas have low startup costs, no prerequisites, no inventory investment, and minimal time commitment. DIY Guides. DIY culture is all about enabling people to develop their own skills so that they can comfortably depend on themselves.
If empowering people to learn new skills sounds like a meaningful cause to you, consider the ways your business could support the DIY community. Etsy, an online platform where crafters and artists sell their goods, has around 2.5 million active sellers and 45.7 million buyers. Providing guides for various aspects of DIY culture would allow you to lend support instead of competing with crafters directly. The global arts and crafts market is forecasted to reach a value of 54.53 billion U.S. dollars by 2026. The low-risk nature of this business all depends on what skills you already have. Find your niche and consider selling downloadable assets, printable guides, or even premium video content.
Selling a physical supply kit for your guide would make an even bigger impact. During the 2009 Great Recession, the number of sewing craft kits increased by 30% at Walmart alone. Selling DIY guides is low maintenance compared to selling crafts, since you're not necessarily dependent on inventory or commissions. This idea can be a great low-risk side hustle, or you can scale up to a larger crafting brand. With your skillset and ingenuity, you can empower other people who want to do it themselves. Resume Writing. When job markets are competitive, recruiters are very conscious of how they spend their time. 76% of resumes are discarded just for an unprofessional email address.
If there is a mistake, there are other resumes on the pile to comb through. Professional resume writers completely change the concept of the job hunt. In a 2018 job search survey, 58% of candidates reported their job search lasted about two months while only 12% of all candidates who applied for jobs were invited to an interview. A resume writing service may seem extraneous, but it may also make the difference between getting a job and remaining unemployed for weeks or months. You don't need any financial investments or qualifications to start this business, but a background in human resources, recruiting, or writing could be to your advantage. Unlike many other writing-based businesses, resume writing offers minimal time investment since each client and document has such a quick turnaround. Consider tailoring your services to specific age groups like recent graduates or parents reentering the workforce, or focus on specific industries. This is far more than just a simple business. Resume writing can actually open the doors to publishing, editing papers and even career coaching.
Translation Services. As the world becomes increasingly connected, companies are seeking ways to globalize. Spreading your business to more countries brings with it new customers and new opportunities. Language and cultural differences are the biggest hurdles for businesses seeking out these markets. Translators work with all forms of communication to better help people understand one another, but language services are needed domestically too. Among the diverse population of the U.S.
Alone, over 350 different languages are spoken. If you have two or three languages under your belt, you already have an amazing profitable skillset. Offering your services to businesses looking to enter English-speaking markets is still a great option for those who primarily speak English. With rising demand for translation and interpreting services, you could be a valuable asset to both domestic and international businesses.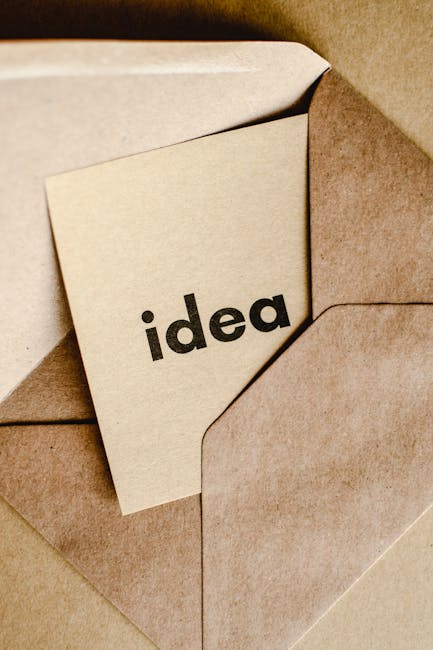 This industry is projected to grow 19% within the next eight years. To diversify your translation services, consider offering transcription, editing, voiceover, or subtitling services. Another important courtesy to take into account is marketing services for companies who are looking to globalize.
Businesses need recommendations about proper sales and advertising strategies when they're entering a culture they don't fully understand. Helping people connect across language barriers is well worth the low costs and low risk to start this business. Print-On-Demand Goods. The exponential growth of the internet has armed artists with new ways to monetize their creativity. Consumers love custom goods, a gig that can take a lot of time to fulfill. There are now hundreds of online services that take care of manufacturing these customized goods for you.
All artists have to do is upload quality art, promote their online shop and collect revenue. Zazzle, an online marketplace that brings in over 20 million monthly site visitors from all over the world, uses third-party fulfillment services to produce its items. Other highly reviewed services like Threadless, Redbubble and Society6 follow a similar format. Print-on-demand sites offer different products like t-shirts, stickers, tapestries, home decor, metal etchings, and so much more. These sites only produce what your customer orders, meaning there's no obligation to order inventory in bulk, which reduces potential waste as well. This low-risk business idea can even evolve if you develop your own art brand, get more involved with the manufacturing process, sell the original versions of your artwork, or even develop your own clothing or other product brands.
Though you have a better chance of getting more attention by using multiple platforms, it's good to start out with one online shop and grow from there once you've established yourself.
Affiliate Marketing. This is the internet era's gold standard method of promoting products and services, and is how most web-based entrepreneurs base or supplement their revenue. Affiliate marketers make low-risk income by writing reviews, producing videos, posting on social media, or developing websites and embedding uniquely tagged links. This way, if a visitor buys the advertised product or service through your link, you essentially get a commission. In 2017, affiliate links got over five billion clicks resulting in over 170 million global transactions. Affiliate marketing requires work upfront and some time spent maintaining and improving, but ultimately has a high revenue ceiling. You should only promote legitimate brands and be honest in your endorsements.
The average affiliate marketer promotes less than 10 products, carefully selecting what they advertise. Today, 81% of brands hire affiliate marketers. They know that with the right strategy and targeted audience, affiliate marketing can put a product, service, or brand on the map. Find creative ways to attract and retain your audience's attention. Add value to your services by making informational videos or educational webinars about the products you're promoting, or creating gift guides to help consumers find that perfect present. There is no real loss with affiliate marketing. With its low startup and maintenance costs, it's a business worth exploring. This list is just the tip of the iceberg. Small businesses are the lifeblood of every community.
We want you to be passionate and prepared for a lifetime of entrepreneurship. If you're looking for more inspiration, we made some free tools to generate ideas. Find a name and form your business.